Fresh Content
Latest Photo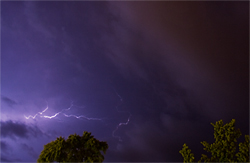 Latest Blog Post
So who am I and Why are you here?
You'll find that I know a little bit about everything and a lot about a few things. I live in Glen Carbon, IL and I work for Southern Illinois University Edwardsville. Wanna know more about me? Visit my 100 Things page, and see how many ways I'm different than you!
8:20 PM Apr 10th
omnichad:
Tornado on the way! And Rachel on her crutches...
6:57 PM Mar 23rd
omnichad:
Just now tried to watch a recording of Community and found that @KSDK had pre-empted it with a repeat of local filler advertising. How rude!
100 Things to Know About Me